Our Social Media
On our social media platforms, we like to share all of the events happening within the Chamber of Commerce. From news about our newly elected president Karl Kelly to our most recent event The Sligo Business event in London.
Outgoing Sligo Chamber President Conor McCarthy handed over the Presidential Chain to 2020 President Karl Kelly in the Glasshouse Hotel on the 5th of February. We can't wait to see Karl, who is Sligo Manager of Brooks Group, continuing Conor's great work in reinforcing the Chamber's vision which is that by 2040 Sligo is a major regional center serving a population of 400,000 and driving regional and rural growth. We are excited to work alongside Karl to help grow Sligo and the surrounding region.
Since 2000, we've been showcasing the best of Sligo to our London diaspora. 2020 is the 20th anniversary of the Sligo Business Network in London. On the 20th of February, Karl and the Chamber team will go to London for a series of events including the reception in the Irish Embassy hosted by Adrian O'Neil. Karl will share the latest career development opportunities in Sligo and why it's an ideal location for investment and expansion. This event will showcase the best of the North West region and we will share many new career and investment opportunities.
Check out the event here: https://www.sligochamber.ie/events/the-sligo-business-network-in-london/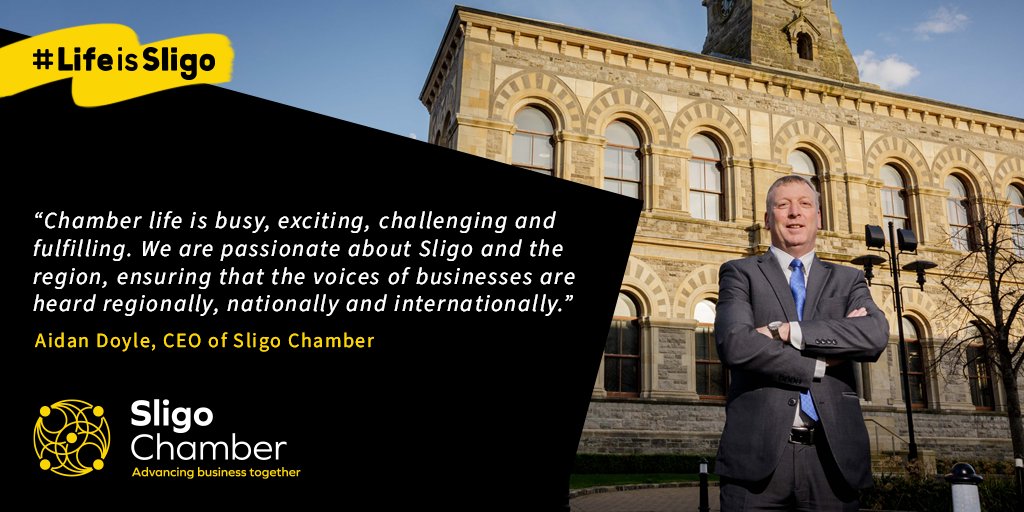 All of this content is on our social media and much more. Follow us today.